Christy Bird
Master's in Development Practice (MDP) in Indigenous Development
---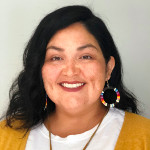 Boozhoo/Aaniin/Tansi. My name is Christy Bird my Anishinaabe name is Ozhaawashko Aki Kwe, Bineshi doodem, initiate first degree Midwewin. I am Anishinaabe and Cree, born and raised in Peguis and Fisher River First Nations. My husband and I are the proud parents of two daughters.
I completed my Bachelor of Social Work from the University of Manitoba in 2008. I have since worked extensively within Indigenous communities both urban and rural settings advocating within western systems to meet the needs of individuals entrapped within such structures. I have also volunteered with the "Ways of Our People" program which focused on youth ages 8-18. The "Ways of Our People" taught youth to be on the land, learning skills to harvest food to sustain themselves. It was during my time volunteering that I recognized the healing that came from land-based knowledge. I witnessed how our Anishinaabe and Cree laws of the land play an integral role that supports healing that stem from intergenerational traumas and subsequent lateral violence.
In addition, I have continued to work within my home community by policy and program development for drug and alcohol misuse. It was during my tenure I recognized inconsistencies between policy and program delivery and the lack of acknowledgment of the healing properties between the connection to land, language, spirituality, and the western treatment models of healing.
I believe that is important to expand my knowledge so that I can continue to advocate for social equality for Indigenous people. It is vital to continue to work towards developing programming that will be submersed in land base healing practises and implement decolonized healing methods for Indigenous people. My participation in the MDP program, will enhance my efforts to continue advocating and helping Indigenous people to attain Mino Bimaadiziwin "good life" in aspects of health and wellness.