Ayomide Olugbade
Master's in Development Practice (MDP) in Indigenous Development
---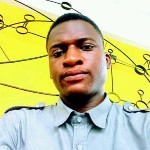 My name is Ayomide Olugbade. I am 27years old. I was born and raised in Ibadan, Nigeria. I obtained a Bachelor of Agriculture (Hons) in Agricultural Extension and Rural Sociology from Obafemi Awolowo University in 2015. In 2018, I earned the global credential in project management from the Project Management Institute, Pennsylvania, USA.
My experience spans across working with rural communities made up of indigenous inhabitants in Nigeria, rural youths whose source of livelihood is farming and also working as an international development intern at Dataville Research LLC which is a consortium of global development professionals and public policy think-tank.
I am currently specialized in training and development of young people with the objective of boosting human capital development with a project management focused role with Skylight Global Tech Limited while also rendering consultancy services to growing Startup firms in Nigeria. 
I have decided to study the MDP program at the University of Winnipeg because of its special focus on Indigenous people. My interests were aroused in this specialization because of the history of Indigenous peoples in our society.
I look forward to making a difference in this field by using this knowledge and skill to further improve the development field. My core competencies are training, project and program management. I am also very much enthusiastic about commencing the MDP Program, broadening my knowledge of sustainable development and furthering the course of indigenous development around the world.
I love to read, watch movies, play football, meet and connect with people regardless of their background.