Andrea Dsouza
Master's in Development Practice (MDP) in Indigenous Development
---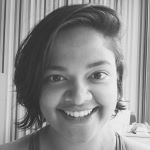 Hello everyone! I am delighted to be a part of the MDP program and I look forward to journeying alongside so many wonderful faculty, staff, and students over the next two years.
I was born and raised in Bangalore, India. When I was 18 I moved to Vancouver where I went on to complete my undergraduate degree in First Nations and Indigenous Studies at the University of British Columbia. A key part of my learning journey was influenced by the lack of awareness I witnessed amongst settlers with regards to Indigenous peoples histories and contemporary realities. This has shaped the work and volunteer experiences I have engaged in over the years, namely in the field of Indigenous education. 
I am passionate about discovering how I can journey alongside Indigenous communities across the globe in their fight for self-determination and sovereignty. I look forward to discovering how to can create spaces of common ground where various stakeholders work together to protect and safeguard the interests of those most affected by development projects.