Alex Cote-OBrien
Master's in Development Practice (MDP) in Indigenous Development
---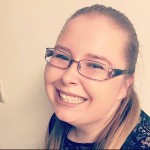 Hi everyone! My name is Alexandria Lynn Cote however I chose to go by Alex, and my preferred pronouns are she/her. I am 21 years old and from a small community in Ontario called Deep River which is in the heart of the Ottawa Valley. I recently just had my COVID graduation from the Algoma University in Sault Ste. Marie, Ontario receiving a Bachelor of arts degree (honors) in Sociology with a minor in globalization and social justice. I also had the privilege to complete an undergraduate thesis on the construction of drag identity in a Canada/United States border town.
During the summer of 2018, I embarked on an adventure to Ecuador with 16 other people on a women's empowerment trip. Through this experience, I found my love for traveling and exploring the unknown.  This month-long trip introduced me to different forms of development and sustainability as we worked side by side with the local Indigenous women in both the Andes and Amazon regions. After this trip I knew what I wanted to do, I wanted to be an advocate and ally for Indigenous women worldwide, through finding the MDP program I knew that this was the next step on my academic journey to help further my knowledge in sustainable development.
This past year I participated in a work-study program with Algoma University and worked within the Shingwauk Residential Schools Center. Where I worked alongside survivors and families of the Residential school system and had the opportunity to lead tours for community members and school-aged children this stirred my interest for learning about Canada's true history. Which aided me to further know that the MDP is the master's program for me.
Through this program, I hope to foster the knowledge and community links to add to my background in sociology.