Racheal Kalaba
Master's in Development Practice (MDP) in Indigenous Development
---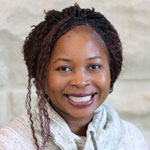 Rachael Kalaba has a decade of experience working in areas related to education, community development, youth, gender, development and leadership.  Her skills are mostly with organisation setup, partnership development, and strategy and cooperate governance and overall development work in different sectors including government and Civil society and seating in different board of governance.
In her former role as PEAS Zambia Country Director, she supported increased access of building of secondary school  in rural and poor communities in Zambia, as a former country manager for CAMARA education Zambia she helped set up ICT and education through policy setting up of ICT lab and e-learning. She is the founder for Zambia Women Institute of leadership and Learning (ZamWILL) a women-led organization that focuses on developing female leaders in rural areas and across Africa. She holds a bachelor degree in Development Studies from Kimmage Development Studies Centre in Ireland and a Master's in Management of Non Profit Organisations from Dublin City University in Ireland. She earned a Diploma in Responsible Leadership and Management, a programme under The Swedish Institute Management Programme Africa (SIMP) delivered in Sweden and Africa and a certified Cooperate Governance Trainer under the Zambia Institute of Directors.
She is an elected World Treasurer, a voluntary position with the International Rural Youth Movement - for MIJARC a world social movement and a member of the Zambia Institute of Directors (IoD) and certified Trainer for Cooperate Governance under IoD.
Her work and success have been recognised by the Africa Youth Awards, a prestige award scheme with the prime aim of appreciating the works of young Africans in Africa and the Diaspora. She was nominated and shortlisted for the Africa Youth Awards in Education, 2016 and 2017 respectively. Racheal Kalaba was recognised as the Best Female Leader in the Copperbelt in 2017 under the Zambia Youth Achievers organisation Awards.
She looks forward to being part of the Master's in Development Practice as a way of getting to know more on aspect of Indigenous learning and how this can influence developing and developed countries way of doing development work, as well as a basis for her PHD learning for the future.