Volunteer at MB W4WSS
Tue. Oct. 27, 2020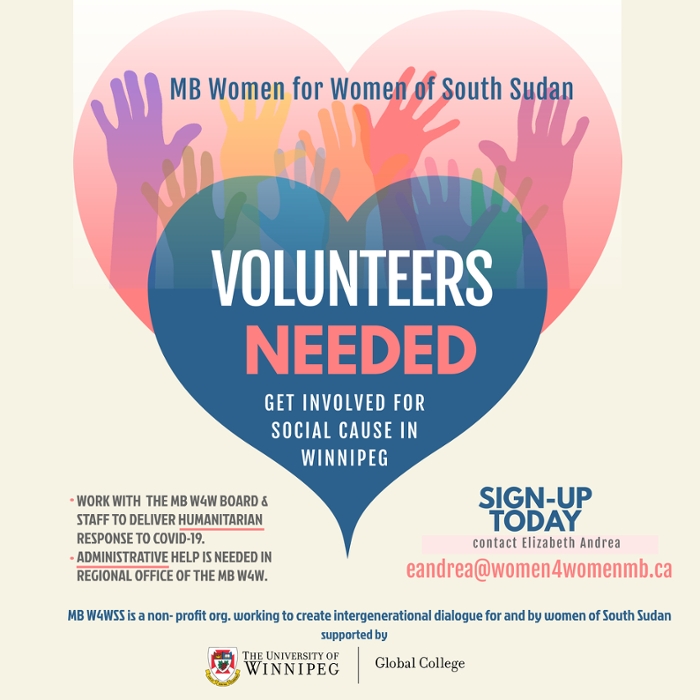 Students at the University of Winnipeg are invited to join in the Manitoba Women for Women South Sudan (MB W4WSS) team to work directly with their Board of Directors and Staff members. The W4WSS is looking for part-time volunteers for their COVID-19 Community Outreach and Direct Aid program response in Manitoba.
The ideal candidate is someone who is self-motivated, detail-oriented, with strong administrative and organizational skills, and is able to work with diverse clients, teams, and partner organizations. The Community Volunteer will understand the needs of vulnerable South Sudanese nuclear families, single household parents, women, youth and seniors and help to provide services to address food-security, well-being and social inclusion programs.

The Community Volunteer Assistant will be compensated with $100 honoraria for 15 hours per week.

Please send your cover letter or resume to Elizabeth Andrea and Florence Okwudili by emailing eandrea@women4womenmb.ca and floxy166@yahoo.ca 
We deeply appreciate your support and contribution to our community!