My Jerusalem: Responding to the U.S. Embassy Announcement
Wed. Feb. 28 07:00 PM - Wed. Feb. 28 09:00 PM
Location: Eckhardt-Gramatté, University of Winnipeg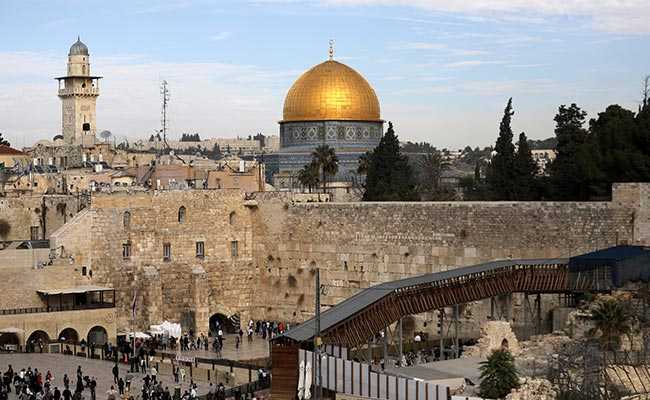 The United Nations partition plan of 1947, which drew the boundaries for the two States of Palestine and Israel, recognized the international nature of the City of Jerusalem, and called for it to be administered by the United Nations Trusteeship Council. For the next 70 years the international community recognized and supported the unique nature of Jerusalem. All of that changed on December 6th, 2017, when the U.S.A. announced that it would move its Embassy from Tel Aviv to Jerusalem.
Jerusalem holds significant religious and spiritual importance to the three Abrahamic religions, Judaism, Christianity and Islam. Please join us on Wednesday February 28th, 7:00 P.M. in Eckhardt-Gramatté Hall, University of Winnipeg, to hear from followers of these three religious traditions. 
The panelists are: 
Rabbi David Mivasair - is motivated by the Biblical command to "seek peace and pursue it" and lived in Jerusalem for four years. 
Fadi Ennab - is a lecturer and educator on migration and anti-oppression and is a Palestinian-Canadian from an Arab-Christian background born and raised in the Middle East.

Dr. Idris Elbakri - was born in the city of Jerusalem and spent his formative years there, he has lived in Winnipeg for nearly 13 years and been active in a number of community initiatives including grassroots efforts to welcome Syrian refugees.
The panelists will share their personal reflections on what Jerusalem means to them and their religious tradition. 
To help place Jerusalem in a political context, we have invited Dr. Tami Amanda Jacoby from the University of Manitoba. Dr. Jacoby is an associate professor in the Department of Political Studies at the University of Manitoba where she has taught for the last twenty years. Her research is on terrorism, gender and war, victim identities, Diaspora and Middle East politics.

The event is free and open to all.

The event is sponsored by: Canadian Arab Association of Manitoba, Global College - University of Winnipeg, Independent Jewish Voices - Winnipeg, Mennonite Central Committee - Manitoba, Peace Alliance Winnipeg, United Church Conference of Manitoba and Northwestern Ontario, United Jewish Peoples Order - Winnipeg, and United Network for Justice & Peace in Palestine & Israel.
The event page can be found here.