Yannick Molgat-Seon
Associate Professor
---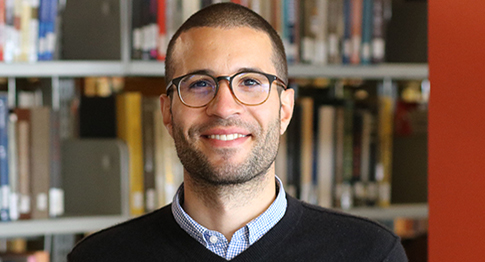 Contact Information
Department:
Kinesiology and Applied Health
Fields:
Aging
Biology
Kinesiology
Sports/Exercise
Sports Medicine
Areas of Expertise:
Exercise Physiology
Pulmonary Function
Pulmonary Rehabilitation
Respiratory Physiology
Languages Spoken:
Available To:
Appear on radio or TV
Appear as a public speaker
Provide comment to media
Write articles
Discuss research with industry, government, and others
About:
Dr. Yannick Molgat-Seon is an exercise physiologist with a particular interest in respiratory physiology.
The overarching aim of his research is to improve our understanding of the influence of respiratory factors on exercise performance in healthy humans across the lifespan and in patients with chronic respiratory disease. To accomplish this aim, Dr. Molgat-Seon employs an integrative approach involving in vivo assessments of respiratory, cardiovascular, and muscular function during whole-body exercise.
Current projects are focused on determining the effects of sex-differences in respiratory system morphology and on the integrative response to exercise in healthy adults and how this might be modulated by the healthy aging process.
Research expert (willing to discuss your research with industry, government, and others)