Sanoji Wijenayake
Assistant Professor
---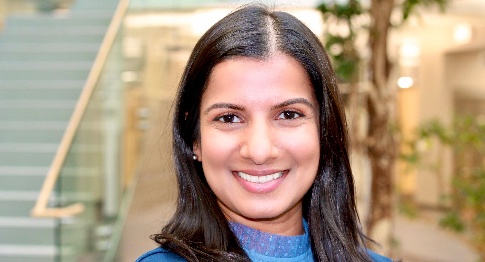 Contact Information
Fields:
Biology
Children and Babies
Neuroscience
Areas of Expertise:
Maternal obesity
Maternal nutrient stress
Cellular stress
Epigenetics (Nurture vs Nature)
Early childhood development
Neurodevelopment
Neuroinflammation
Mammalian milk
Bioactive components of milk
Milk and it's role in development
Biological nanovesicles
Extracellular vesicles
Hypoxia/ischemia
Languages Spoken:
Available To:
Appear on radio or TV
Appear as a public speaker
Provide comment to media
Write articles
Discuss research with industry, government, and others
About:
Dr. Wijenayake is an Assistant Professor at the University of Winnipeg. She is an early career researcher with expertise in cell & molecular biology, biochemistry, epigenetics, extracellular vesicles, developmental biology, and bioinformatics (sequenced "big" data).
She is passionate about uncovering the therapeutic potential of milk-derived exosomes, especially in the context of improving neonatal health. Mechanistic insights obtained from her research can be used to improve nutritional benefits of formula feeding in premature neonates, fortification of pasteurized human donor milk with bovine and/or human milk-derived exosomes, and the development of oral therapeutics for necrotizing enterocolitis (NEC), one of the leading causes of morbidity and mortality in premature neonates in Canada.
She anticipates her research will identify multitudes of novel genes and developmental pathways that could be altered by epigenetic changes in response to maternal obesity and shed light on an important epigenetic regulator, milk-derived exosomes and milk microRNAs that may govern early life development.
Media and Research Expert