Rawia Azzahrawi
Experts Guide
---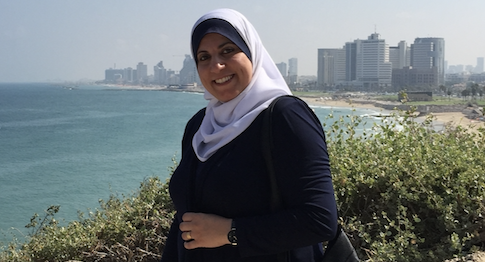 Contact Information
Rawia Azzahrawi
Instructor
Department:
Religion and Culture
Fields:
Aboriginal Issues
Diversity
Education
Equity
Indigenous Issues
Language/Linguistics
Literature/Creative Writing
Religion
Areas of Expertise:
Arabic Language
Bilingual Education
Decolonization in Education
Second Language Education
Teaching English as a Second Language
Translanguaging
Languages Spoken:
Available To:
Write articles

Discuss research with industry, government, and others
About:
Rawia Azzahrawi is an Instructor in The University of Winnipeg's Department of Religion and Culture, as well as a PhD candidate at the University of Manitoba in the Curriculum, Teaching, and Learning department.
Azzahrawi has taught in Kuwait, Jordan, the United States, and Canada. She's also received several academic awards from Kuwait University and received a Teaching Excellence Award in Buffalo, New York, and Manitoba Teachers' Society Scholarship in Educational Leadership.
As a Ph.D. candidate in second language education, Azzahrawi is always attentive to search and write about inclusiveness in education and how to protect people's rights and respect their humanity. This was obvious in articles she published as an author and as a co-author to raise awareness in the community and among educators and policymakers.
Azzahrawi firmly believes that incorporating members with diverse cultural practices, beliefs, and contributions, and supporting them to live, work, and communicate with other groups in society will ultimately assist in developing more cohesive and productive communities.
Research Expert