Nora Casson
Canada Research Chair in Environmental Influences on Water Quality and Associate Professor
---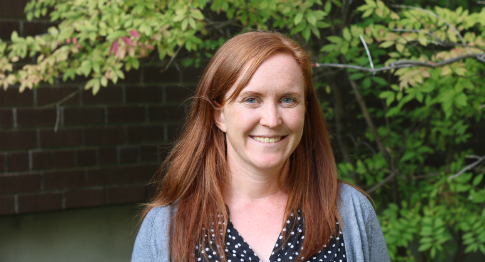 Contact Information
Fields:
Areas of Expertise:
Hydrology
Nutrient Cycling
Water Quality
Languages Spoken:
Available To:
Appear on radio or TV
Appear as a public speaker
Provide comment to media
Write articles
Discuss research with industry, government, and others
About:
Canada is teeming with lakes, streams, and wetlands. Clean, healthy fresh waters support biodiversity and provide extensive health, economic, and cultural benefits to Canadian communities. However, rates of climate change in northern boreal regions are among the highest anywhere on Earth. Rising temperatures, changes to precipitation, and declining snow cover will fundamentally alter how water and chemicals move through the environment, and could threaten our valuable aquatic resources.

How will environmental pressures, including climate change, impact water quality? Dr. Nora Casson and her team are working to unravel relationships between water and nutrient cycling, to understand how patterns and processes vary across the landscape and how human activities impact the surface waters that drain forested ecosystems.

A robust understanding of the environmental controls on nutrient cycling in the boreal region is critical for informing decision-making aimed at safeguarding water quality. Dr. Casson's research expands our understanding of how human activities impact boreal ecosystems by diving deep into the mechanisms that underpin observed changes and also by looking broadly at controls on regional-scale patterns. Through interdisciplinary collaboration with researchers, practitioners, and decision-makers, the results of Dr. Casson's research inform management decisions to protect ecosystems and water quality.
Media Expert