---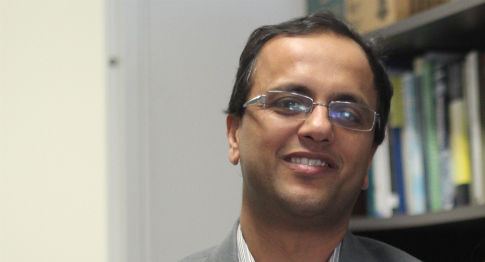 Contact Information
Fields:
Economics
Immigration
Labour
Areas of Expertise:
Immigration
Labour Economics
Macroeconomics
Public Economics
Languages Spoken:
Available To:
Appear on radio or TV
Provide comment to media
Discuss research with industry, government, and others
About:
Dr. Manish Pandey is Professor in the Department of Economics at The University of Winnipeg. He obtained a Masters in Economics from Delhi School of Economics, University of Delhi in 1999, and PhD in Economics from the University of Western Ontario in 2005.
His research has been primarily empirical and has addressed issues related to the reasons for differences in productivity across countries; the impact of trade openness on labour productivity, government size and corruption; the performance of immigrants in the Canadian labour market; and the public cost of mortgage interest deductibility for the US; among others. His research has been supported by the Social Sciences and Humanities Research Council (SSHRC).
Media and Research Expert