Kevin Walby
Associate Professor and Chancellor's Research Chair
---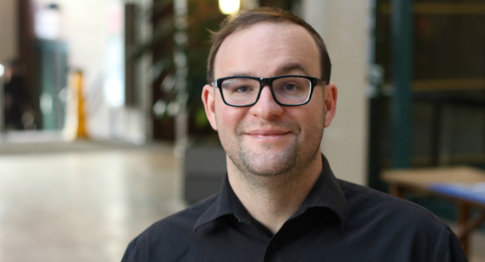 Contact Information
Department:
Criminal Justice
Fields:
Architecture
Canada
Crime and Criminology
Death / Dying
Ethics
Government / Democratic Institutions
Journalism / Media Studies
Justice
Law
Pop Culture
Technology
Urban Geography
Urban Planning / Community Planning
Areas of Expertise:
Crime
Criminological Theory
Ethnography
Imprisonment
Interviews
Law
Narrative
Police
Punishment
Security
Qualitative Methods
Social Control
Urban Studies
Languages Spoken:
Available To:
Appear on radio or TV
Appear as a public speaker
Provide comment to media
Write articles
Discuss research with industry, government, and others
About:
Kevin Walby is the Chancellor's Research Chair and an Associate Professor of Criminal Justice at The University of Winnipeg. He completed his doctoral dissertation at Carleton University and held teaching positions at the University of Victoria and the University of Toronto, prior to coming to Winnipeg. His research interests include: policing, security, surveillance; representations of crime and criminality; access to information and freedom of information law; sex work, sexuality, and emotional labour; and urban studies.
He has published over 80 peer-reviewed journal articles and is the author of Touching Encounters: Sex, Work, and Male-for-Male Internet Escorting and is co-author of Municipal Corporate Security in International Context. He is also co-editor of many books and publications including Emotions Matter: a Relational Approach to Emotions; Brokering Access: Power, Politics, and Freedom of Information Process in Canada and Policing Cities: Urban Securitization and Regulation in the 21st Century.
Media and Research Expert