Jeffrey Newmark
Assistant Professor
---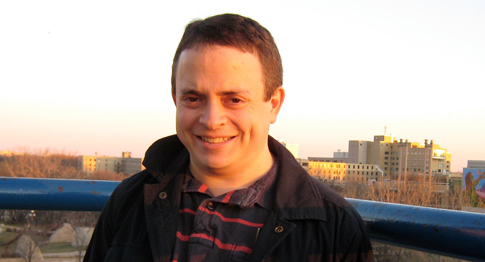 Contact Information
Department:
East Asian Languages and Cultures
Fields:
Asia
East Asia
English
Film / TV
History
Japanese
Language / Linguistics
Theatre / Music
Philosophy / Ethics
Religion
Areas of Expertise:
East Asian Intellectual History
East Asian Social History
Japanese History
Japanese Language
Japanese Religions
Public Sphere
Languages Spoken:
Available To:
Appear as a public speaker
Provide comment to media
Write articles
Discuss research with industry, government, and others
About:
Dr. Jeffrey Newmark earned his PhD in Asian Studies, with a major in Thought of the Tokugawa Period, from the University of British Columbia in 2009. He has lived in Japan off and on for five years: three years in Hokkaido while on the Japanese Exchange and Teaching (JET) Programme and two years in Kyoto as a Japanese Ministry of Education, Culture, Sports, Science and Technology research fellow.
Newmark initially came to Manitoba to teach a summer sessional at the University of Manitoba, and soon thereafter began teaching at The University of Winnipeg. He is currently working on revising his dissertation into a manuscript while also researching Japanese intellectual diplomacy in the late 1600s.
Media and Research Expert