---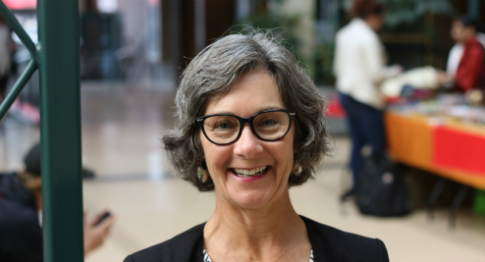 Contact Information
Department:
Women's and Gender Studies
Fields:
Diversity
Equity
Feminism
Mothering
Parenting
Areas of Expertise:
Feminist Mothering / Parenting
Female Genital Cutting
Feminist Pedagogy
Languages Spoken:
Available To:
Appear on radio or TV
Provide comment to media
Discuss research with industry, government, and others
About:
Dr. Fiona Green holds the positions of Professor of Women's and Gender Studies and Associate Dean of Arts at the University of Winnipeg. She received a BA in Sociology and Anthropology from the University of Winnipeg, a MA in Women's Studies from England's University of York, and an interdisciplinary PhD from the University of Manitoba.
Green believes in the power of feminism in contributing to the agency of children and parents, and to revolutionizing parenting. She is the author of Practicing Feminist Mothering, and co-editor of three collections with Demeter Press: Essential Breakthroughs: Conversations about Men, Mothers, and Mothering; Chasing Rainbows: Exploring Gender-Fluid Parenting Practices; and Maternal Pedagogies: In and Outside the Classroom. She is currently exploring the issues of privacy related to "Mommy Blogging."
Media and Research expert