Experiential Learning Fund Grants Opportunities for Hands-On Projects
Since 2013, the University of Winnipeg's Experiential Learning Fund has supported projects and research rooted in hands-on, student-centred learning approaches.
Our 2019-20 round of funding has meant more opportunities for work-study, co-ops, community-service and work-integrated learning across a wide variety of academic disciplines.
Below are some featured projects, all led by UWinnipeg faculty, students and collaborators.
Watch this space for more additions!
---
Using Photography to Teach Community Corrections
 A selection of student photographs from the project.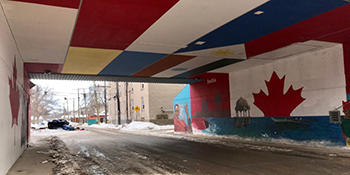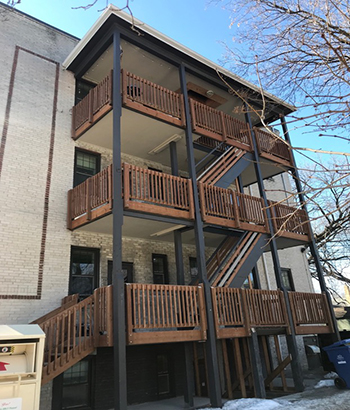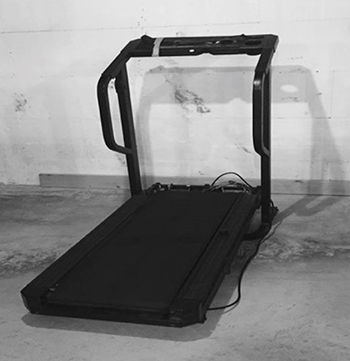 What does life after prison look like? Specifically, what are the barriers and challenges of reentry?
Students in Katharina Maier's Community Corrections class (department of Criminal Justice) explored the topic of community punishment through photography, with the goal of visually capturing experiences of community penalties and prisoner reentry.
By actively engaging with mundane spaces through photography, (e.g., a park, a bus stop), students were asked to consider the meaning of those spaces in light of research and work discussed in class.
The project entailed a proposal, 7 to 10 original photos that captured places, spaces, and other aspects of community punishment in Winnipeg, and the creation and presentation of a photo script, with an in-depth analysis that incorporated course and outside readings. 
A survey administered on the last day of class suggested that the project
Enhanced students' understanding of class content.
Promoted human empathy and a better understanding of the experiential dimensions of community punishment.
Encouraged students to draw connections between class content and the socio-political geography of the city they inhabit. 
 At "Digitizing Justice" (May 2019), a three-day conference at the University of Winnipeg, Maier and five of her students presented a paper on "Visualizing Community Supervision" where the students presented some of their photos, and Maier presented preliminary survey results on the pedagogical value of photographic assignments.  
 Here's what some of the UWinnipeg students involved in Maier's class had to say about the project:
 "This project has made me more considerate of how hard it is to be an ex-prisoner and to gain access to the many necessities of life. Now, as I go out in the public and look at a bus shelter or a clinic, I can connect these aspects to the many struggles ex-prisoners face. This can be accredited to learning valuable information from class, readings, peers and the project."
 "I enjoyed how this project made me think of ordinary spaces in a different way and how I was able to look at these spaces and relate them to the topic of community corrections, something that I have never really done or thought of in the past." 
---
Interdisciplinary Perspectives on Preventing Wrongful Convictions

What are some causes of wrongful convictions and how might they be prevented?
Michelle Bertrand (department of Criminal Justice) along with David Ireland (UManitoba, Faculty of Law) engaged both Criminal Justice and Law students in a single class focused on understanding the causes of wrongful convictions in order to prevent further miscarriages of justice.

The ELF grant facilitated Criminal Justice students learning real-world skills they could not have otherwise obtained, for example, providing partial support towards bringing in David Milgaard as a speaker to the university. Mr. Milgaard is one of Canada's most famous exonerees, having spent 23 years in prison for a crime he did not commit. Hearing what wrongful conviction is like from the perspective of someone who has lived through it provided important insight and nuance that students could not receive from a textbook.
Bertrand and Ireland were also able to recruit several other guest speakers who provided important insights in preventing wrongful convictions, e.g., RCMP Intelligence Analyst, Winnipeg Police Service (WPS) Detective, Forensic Pathologist, and a Forensic Identification officer from the WPS.
Further experiential learning for students happened as they worked on live case files in the Robson Hall Innocence Clinic, on the cases of alleged wrongful convictions. Students also provided direct analysis of the social and/or forensic sciences issues impacting their clients' cases to aid in future appeals.
---
From Forest to Fuel: Work-Integrated Experiential Learning on Bioenergy
What kinds of careers might exist within Canada's bioeconomy? What kind of field trip learning can take place in bioenergy?
Led by Ryan Bullock and Jonathan Luedee, "From Forest to Fuel" consists of online educational materials to prepare students for field trips to bioenergy sites and introduce potential occupations and fields of study in Canada's bioeconomy.
Taking a locally-focused approach, the module provides a current snapshot of Manitoba's bioeconomy, including 
The policy context of Manitoba's bioeconomy
The intersections of bioenergy and Indigenous communities
The bioeconomy's impact on greenhouse gas emissions and sustainability
Job opportunities in a growing bioeconomy across Canada
The module also features some biomass projects that are ongoing in Manitoba, including the biomass project at the University of Winnipeg.
The information found here can also be a teaching resource for creating a readings course on the bioeconomy.
This online resource, and future updates, will be available to the public on the UWinnipeg Environment and Society's Research Group's website shortly.
Currently, it can be found here.
---
ToyBox: Supporting Young Children with Strategies for Enhancing Literacy, Numeracy and Wellness at Home and School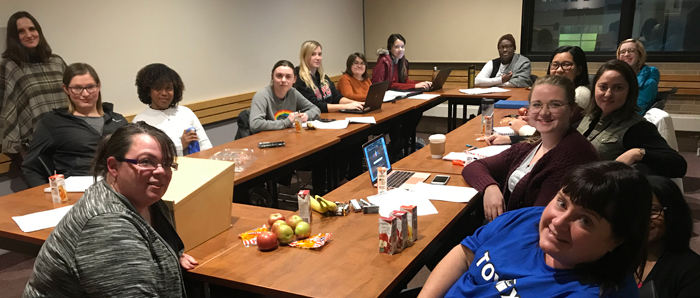 ToyBox idea generation session with Education students from Applied Child Development & Learning Theory.
Parents unexpectedly tasked with home-schooling their young children are likely on the lookout for simple, effective educational strategies.
Fortunately, the ToyBox Initiative is here to help. ToyBox is a collaboration of Manitoba students, teachers, and community members who have been developing educational strategies for parents of children aged 2-8 years.
ToyBox is led by professor Sheri-Lynn Skwarchuk from UWinnipeg's Faculy of Education. Given the new challenge of teaching at home faced by many, CTV news recently interviewed Dr Skwarchuk about the project.
As course instructor of Applied Child Development (DEV-3100 ) and Learning Theory (EDUC-2511) she notes that the goals of ToyBox are:
to involve students in coursework that is innovative, creative, affecting change for Manitoba, and offers work integrated learning.


to provide evidence-based ideas in literacy, numeracy and (parent) wellness to enhance early learning opportunities in the home.
Here's what some of the UWinnipeg students involved in ToyBox had to say:
"I loved the assignments. I thought they were all a fun and unique way to apply our child development knowledge."
"I really liked the class environment. I liked how classes are hands on, with different speakers, and about topics that will help us as future teachers."

To date, 150 strategies have been created for the ToyBox initiative, all pilot-tested by student research assistants in the UWSA daycare, with children aged 2-5 years.
These strategies will be presented to parents via an app designed in collaboration with Sisler High School students.
Folks interested in these free resources should contact toybox@uwinnipeg.ca 
---
Student Co-Operative Firm Development
What started out as a human resources co-op designed to assist fellow students with specific job-skills instead became a federated group of co-ops designed to meet more widespread student needs on campus.
Students from the Faculty of Business's Co-operative Entrepreneurship course (BUS-3301) took their skills in establishing a co-operative business to the next level, creating four separate business plans to address four student needs that were not being met:
Co-op Café
Student-led Credit Union
Craft Beer Co-op
Grocery Co-op
The group also developed a fifth co-op to run administration, marketing and HR for the four business-oriented co-ops, in order to more efficiently serve the UWinnipeg student body.
With this structure of federated co-ops in place, participants approached the Dean of Business about sourcing a location for their co-op collective. A tentative location is in the works, as is a potential partnership with Red River Co-Op for the grocery co-op.
The Co-Op Café is slated for operation in the Fall, with the additional co-ops to follow over the course of the 2020-21 academic year. 
The group also plans to implement an internship program to further on-campus experiential learning opportunities within the five co-ops, once they're up and running.
According to UWinnipeg's Business Chair of Co-operative Enterprises and project facilitator Simon Berge,
"The collaboration that developed from the grant continues today… Students involved in this project were able to gain governance skills that include strategic planning, business development, and effective meeting management that they could not have gained through standard classroom work."