Accommodations
Hotels
Located in urban Winnipeg, the University is close to a wide variety of hotels.
Campus Residence
(Available May-August)
As many as 200 guests can be housed in our on-campus residences during the months of May to August. The residencies are situated in a beautiful natural setting or urban Winnipeg, a short walk from all amenities. Front-desk and security staff are available on a 24-hour basis.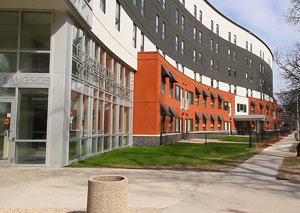 To book a room, please contact Short Term Accommodations:
UWinnipeg Downtown Hostel
(204) 789.1486
hostel@uwinnipeg.ca
Save
Save
Save
Save
Save