Theatre and Film

What is Theatre and Film?
Theatre transports us to a world apart, one that takes many roles — on the stage and behind the scenes — to create. From playwrights, actors, and dancers to set and costume designers, the field of theatre and film draws on diverse creative and technical skillsets, all of which are covered in UWinnipeg's program. Aspiring film directors will also receive a solid theoretical foundation, as well as hands-on training in all aspects of film, including writing, shooting, and editing.
---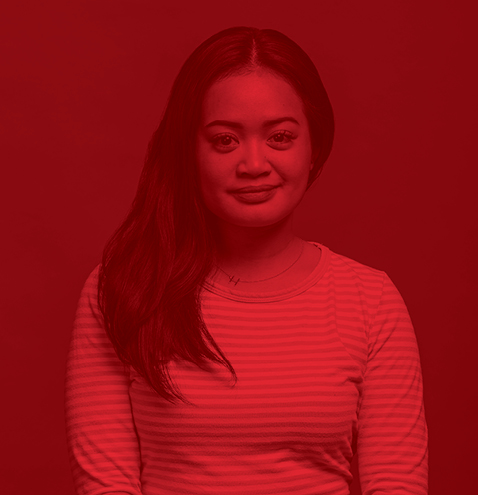 Student Profile - Hera Nalam
According to Hera Nalam, taking classes in UWinnipeg's Department of Theatre and Film is more like spending time with family than schoolwork.
"To be surrounded by such a warm community really encourages me to keep chasing my dreams as an actor," she said.
Nalam is pursuing a four-year honours degree in theatre and film thanks to encouragement from high school teachers who recognized her enthusiasm for the arts. She's glad she followed suit because the UWinnipeg program has opened doors for her in the local industry.
"The program has truly helped me in creating connections within the theatre community in Winnipeg, and provided me with a strong foundation to keep moving forward," she said, adding that she hopes to find work as a stage or film actor upon graduation.
The University's theatre and film program aims to give student's theoretical knowledge as well as hands-on experience working in the field. The opportunity to put on full-length productions with her classmates has been a major highlight for Nalam.
"Being part of the production really was eye opening. Seeing other people work so hard on a production, be it costumes, lighting, acting…I truly felt the professionalism and collaborative elements of the theatre," she said of her work on the play Concord Floral last November.
She also worked on the department's January 2017 production of Rosencrantz and Guildenstern are Dead and is currently preparing for the final play of this school year called, Time and the Conways.
---
Make an impact
Has a movie ever left you in tears? Or falling out of your seat in laughter? Theatre and film professionals are behind each of these moments, crafting the memorable scenes that resonate with audiences. And it's more than just entertainment — storytelling has the power to create social change, whether through a revealing documentary or historical reenactment. With professional tools as accessible as ever, and platforms to share with millions just clicks away, more graduates are finding ways to apply their skills in the workplace.
Career opportunities
Acting
Dancing
Film and theatre production

General arts administration
Media production
Advertising
UWinnipeg faculty, students, and alumni are leaving their mark in the field of theatre and film. Read their stories:
Shelagh Carter takes top prize at Milan Film Festival
UWinnipeg movie makers return to TIFF
UWinnipeg film director wins significant award for The Last Ride
---
View Theatre and Film Factsheet [PDF]  |  See Academic Calendar Information [PDF] | Visit Department Website
Looking for more information? Please fill out the form below.