Sneak Peek at the 2021 Duff Roblin Dinner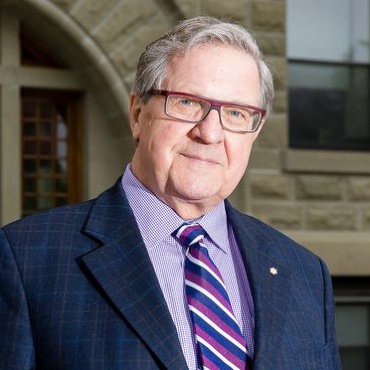 We are pleased to announce our 2021 Duff Roblin Award Recipient, The Honourable Lloyd Axworthy, P.C., O.C., O.M.

Dr. Lloyd Axworthy retired as President and Vice-Chancellor of The University of Winnipeg following two full terms (ten years) in June 2014. He graduated in 1961 with a BA from United College (now The University of Winnipeg), and received an MA and PhD from Princeton in 1963 and 1972 respectively.

While at The University of Winnipeg, Dr. Axworthy worked to renew the campus and its downtown community with the view to making post-secondary education more accessible to inner-city, Indigenous, new immigrant and refugee students. He also significantly expanded the University's outreach in the areas of Indigenous education, environmental studies, and human rights. Read Dr. Axworthy's full bio.

We look forward to recognizing Dr. Axworthy's remarkable legacy in 2021.
"On behalf of the Foundation Board of Directors and the Duff Roblin Dinner Committee, we offer our warmest congratulations to Dr. Lloyd Axworthy. His tremendous legacy and continued support of our campus community is deserving of recognition. " 
– Sherri Walsh and Danny Bubis, Dinner Co-Chairs
---
Donate Here