Dr. Kathryn Ready
CLASS
---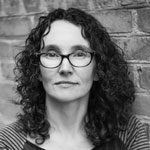 Title: Associate Professor, English
Email: k.ready@uwinnipeg.ca

Biography: Kathryn Ready is an Associate Professor of English at the University of Winnipeg. Her general field of specialization is eighteenth- and early nineteenth-century British literature, with a focus on intellectual and cultural history, and a particular interest in women writers, religion, sociability, and politics, as well as intersections between science and literature. She received a Social Sciences and Humanities Research Council of Canada Standard Research Grant for a monograph project on the Aikins, a famous literary and Dissenting family that includes Anna Letitia Barbauld, John Aikin, Arthur Aikin, and Lucy Aikin. The title of this project is "'The Freedom of the Mind': The Aikin Family and the Legacy of Rational Dissenting Sociability."
Publications:

She has published many articles, including in Eighteenth-Century Life, The Eighteenth-Century Novel, Eighteenth-Century Women, History of European Ideas, Journal of Religious History, Symbiosis, and Women's Writing, and coedited a collection The Art of Exchange: Models, Forms, and Practices of Sociability between Great Britain and France in the Eighteenth Century (Hermann, 2015).