Catherine Van Reenen
CLASS
---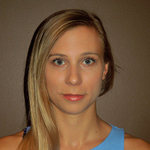 Title: Graduate Researcher
Email: cathvanreenen@gmail.com

Biography: I completed by B.A. in Rhetoric and Communications, with a minor in Philosophy at University of Winnipeg and am currently enrolled in a Master's program in Media Studies at Concordia. My thesis focuses on how Internet technologies influence public perceptions of the relationship between science and religion. Taking a rhetorical approach to the study of "religion" and "science" (and "religion and science"), I study how people employ these terms (and this relationship) in public discourse as a strategy of demarcation. Put briefly, I study religion and science in terms of politics, rather than metaphysics. In particular, I am interested in examining the ways in which media affect how social actors use these categories in their everyday practices. Other areas of interest include: media and/as metaphysics, science and technology studies, the history of science, methodology in the study of religion, digital ethnography, and the history and historiography of media and communication.