Awards Night of Excellence 2022
Each year, we honour our exceptional students and generous donors at a special evening that we call 'Awards Night of Excellence.' Unfortunately, as with our event last March, a public celebration is not possible due to public health considerations arising from the COVID-19 pandemic. Even in these uncertain times, it's important that we continue to celebrate the wonderful traditions established here at The University of Winnipeg. We all wish we could have marked this occasion in person at Riddell Hall, but we are nevertheless pleased to celebrate our 2022 Awards Night of Excellence online.
Thank you for helping us recognize our honourees.
---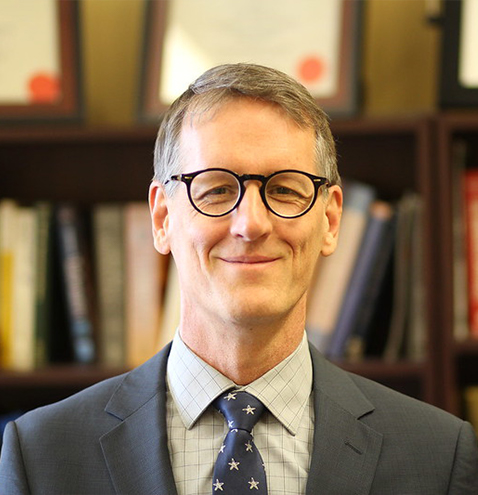 Dr. James Currie
Interim President & Vice-Chancellor
The University of Winnipeg
Thank you for visiting our awards site to celebrate the achievements of our exceptional students. The University of Winnipeg has a rich history of growing leaders and you don't have to look far to see examples of this.
I encourage you to read about their accomplishments, as their commitment to their studies is stellar and their enthusiasm is contagious. They have each put a significant amount of effort and determination into pursuing their dreams and have achieved exceptional things in the process. Of course, none of these successes happen alone. It's important to acknowledge the many friends, family, faculty, and staff who help our students achieve excellence.
It is also important to acknowledge the awards and scholarships that support these tremendous students were provided by our donors – committed community members who believe that your education is an important investment in our future. This incredible support is exemplified by donors such as Carol Bellringer, who we wish to honour as part of this year's proceedings.
Carol's relationship with UWinnipeg spans more than two decades, and she has joined Elba Hard and Doris Mae Oulton as one of three campaign co-chairs and an inaugural donor to the Susan A. Thompson Scholarship for Women in Leadership. This fund, a tribute to Manitoba's first and thus far only woman mayor, Susan A. Thompson, seeks to inspire and empower the next generation of female leaders.
The generosity of donors such as Carol is an integral part of our community and we are thankful for all our donors' support.
Finally, congratulations to each of our award recipients. We are very proud of you. And if you haven't done so already, I encourage you to sign our virtual guestbook to help us celebrate.
---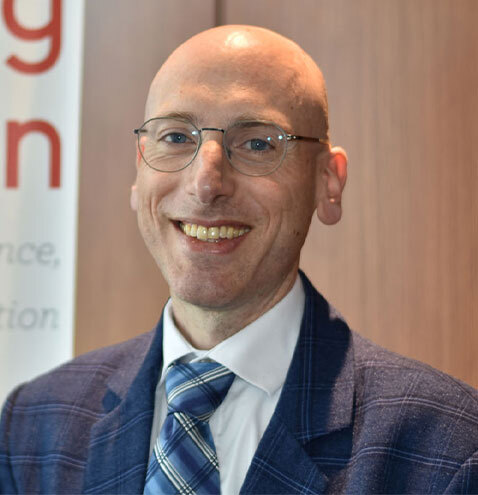 Javier Schwersensky
President & CEO
University of Winnipeg Foundation
On behalf of The University of Winnipeg Foundation Board of Directors and members of our Foundation team, I'd like to share a heartfelt thank you to all the donors who helped contribute to our awards program. Every single one of our scholarships, awards, prizes and bursaries rely on your leadership, generosity and trust. You are remarkable friends of the UWinnipeg community, and we are truly grateful for your support.
As we exit this period of uncertainty brought on by the pandemic—a time which included switching to remote learning and a loss of work opportunities for students in part-time positions—scholarships, bursaries and other forms of financial support have become all the more critical to the continuation of successful terms at our campus.
I'd like to applaud this year's collection of talented students being recognized through our virtual celebration of excellence! Your dedication and success deserve to be praised, and while we remain online and separate for the immediate future, I hope you take pride in knowing just how important your academic accomplishments are to the donors who support you.
Cultivating a spirit of giving on and off campus begins long before pen hits paper on a set of terms for a new award—for those who give, it's the relationship they form with a department, community member or campus project that inspires them and becomes the foundation of a long and rewarding connection to our institution. UWinnipeg Foundation team members take great pride in helping donors make the most of these relations.
This year Carol Bellringer worked alongside fellow co-chairs, Elba Haid and Doris Mae Oulton to establish the Susan A. Thompson Scholarship for Women in Leadership, a brand-new award aimed at female leaders enrolled across UWinnipeg. Her role as campaign co-chair, steadfast support as a volunteer, and generosity as an inaugural donor to the fund has generated not only a great deal of interest outside of our community, but helped cement the future success of this initiative for years to come. We are proud to honour Carol's leadership at this year's Awards Night of Excellence and look forward to recognizing the inaugural recipient next fall.
---
Awards and Funds
---
Honouring Carol Bellringer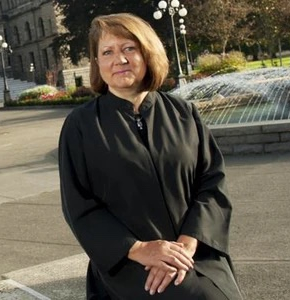 Former Auditor General for both British Columbia and Manitoba, current CEO of the Canadian Audit and Accountability Foundation, dedicated Jets fan (even when wintering on Victoria Island) and devotee of both the Winnipeg Symphony Orchestra and Victoria Symphony Society—Carol Bellringer's relationship with UWinnipeg is one that reaches back over two decades, despite never working as a staff member or attending classes as a student. Unlike most donors in her position, few people outside of the University have been given the opportunity to offer their strategic opinion on matters related to campus operations and finances in the same way that Carol has in the past. As Provincial Auditor, and as a mother to Collegiate graduate Alex, Carol has undoubtedly helped handle more than her fair share of homework in tandem with her professional assignments related to our campus as a public servant.
A longtime supporter of downtown commerce and culture, Carol has immersed herself in Winnipeg's business world since arriving from her home town of Montreal in 1986. She has served on the Winnipeg Symphony Orchestra Board, the Manitoba Hydro-Electric Board of Directors, as a United Way Gift Campaign Member, and as a leader within various other local community boards.
"Like many of these companies, The University of Winnipeg is a key player in the downtown community," said Carol. "This campus has an important obligation to its surrounding neighborhoods as a leader in accessibility, teaching and driver of economic activity."
It was during her tenure as Provincial Auditor that Carol met Susan Thompson, who at the time was serving as Mayor. Susan hired Carol as City Auditor in 1993. The two became good friends as their careers progressed side-by-side while working on municipal affairs, and often kept in touch when at opposite ends of the country in the years following.
As Susan approaches her 30th anniversary as Mayoral-elect, the two once again find themselves working side by side—this time in service of students at UWinnipeg. Given the nature of the Susan A. Thompson Scholarship for Woman in Leadership Campaign, and her closeness with the fund's namesake, Carol notes that she was all too happy to join Elba Haid and Doris Mae Oulton as one of the three campaign co-chairs.
"As a co-chair, it is my hope that our campaign and the award we are helping steward will not only serve as a reminder of the successes of the past and a close friend's milestone, but as a celebration of opportunity for the future," said Carol. "For a scholarship aimed at aspiring young leaders, I want to believe that every recipient will use their skills to achieve similar heights and break through other barriers just as Susan did 30 years ago. Donors to this impactful new fund are not only helping students succeed in the moment, but helping sponsor and inspire a generation of new leaders who will go on to achieve great things across all fields."
For someone who has held multiple leading roles across different organizations, and as one of the scholarship's inaugural donors, Carol makes a point in telling future recipients to keep their eyes open for unexpected career opportunities.
"As leaders, you have to be ready to react in a positive way to unexpected challenges and changes. Working in government was never where I expected to be, but I'm happy I took the chance when I did!"
---