The University of Winnipeg Community Renewal Corporation (UWCRC)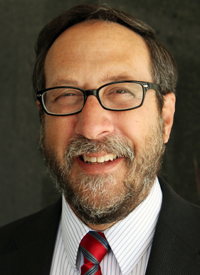 Since its inception in 2005, the University of Winnipeg Community Renewal Corporation has been setting new precedents in creating greener buildings in Manitoba, delivering sustainable food services, and fostering diversity and inclusion in inner-city development. UWCRC is a not-for-profit charitable corporation, which draws half of its Board members from the University community and half from neighbourhood organizations and development professionals. It approaches sustainability through four lenses: environmental, economic, social and cultural, a model that is unique among universities in Canada and that is delivering tangible results for the campus and surrounding community.   
UWCRC spearheaded $200 million in new UWinnipeg development over the past decade, with all new buildings designed to achieve LEED Silver status or better. While the campus footprint has expanded by 35%, last year UWinnipeg exceeded its Kyoto commitment to reduce greenhouse gas emissions to 6% below 1990 levels. CRC is also overseeing redevelopment of the Merchant's Hotel in Winnipeg's North End into a community hub.
Established in 2009, Diversity Food Services pioneered delivery of healthy and sustainable food on campus. This joint venture between UWCRC and SEED Winnipeg delivers nutritional, local food while providing meaningful employment for new Canadians, Aboriginal people, community residents and University students. Leaders in Environmentally Accountable Food Service (LEAF) provided eco-certification to Diversity in 2014 for purchasing 65 per cent of its ingredients locally; more than 50 per cent come from within 100 kilometers. Diversity has also received a Manitoba Excellence in Sustainability Award and a Golden Carrot Award. Based on its growing reputation, Diversity Food Services is also in demand throughout the broader community: it recently provided 52,000 meals to volunteers at the Winnipeg Folk Festival.
For its ongoing, innovative and inclusive approach to development and campus and community life, The University of Winnipeg is proud to honour the University of Winnipeg Community Renewal Corporation with the Campus Sustainability Award.