Lee Anne Block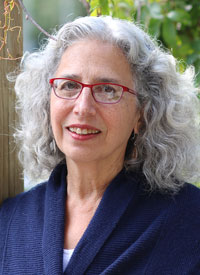 Lee Anne Block is a passionate educator and researcher who has inspired others in the core values of sustainability through education — particularly cultural sustainability.
She is credited with helping to inspire creation of the Healing Forest in St. John's Park, located in Winnipeg's north end. The Healing Forest is a living memorial to Indigenous children and families lost to or affected by the residential school system. This land will be a gathering place for families and communities and a place for healing, contemplation, and land-based learning. It is meant to help advance the goals of reconciliation and understanding about the need to protect the environment, as well as to promote cultural sustainability.
Block is also active in several other sustainability initiatives, including the Langside Learning Garden, a partnership with Spence Neighbourhood Association to develop sustainable urban gardening — and also works projects related to greenspace use by teachers, outdoor learning, and the importance of school gardens.
Block believes that greenspaces enrich communities. She shares her fervor for outdoor learning and sustainability by creating curricula for UWinnipeg's Faculty of Education, where she is an associate professor, for the Healing Forest, and for the Winnipeg School Division.
Block's commitment to sustainability goes beyond the classroom. She was part of UWinnipeg's sustainability strategy review, and is an ongoing member of the University's academic working group for sustainability. She is a member of the Canadian Network for Environmental Education and Communication (EECOM) and also recently completed Gandhi, Globalization and Earth Democracy, a course-in-residence with renowned environmental scholar Dr. Vandana Shiva, at a farm in northern India.
The University of Winnipeg is proud to present Lee Anne Block with the 2018 Faculty and Staff Campus Sustainability Recognition Award.