Len Cann and Kyle Macdonald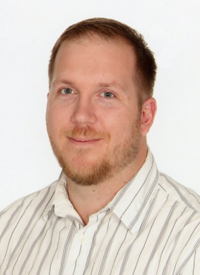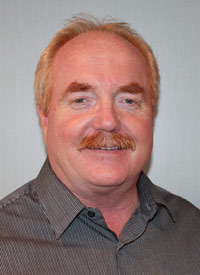 The 2012 Autumn Campus Sustainability Award is awarded jointly to Len Cann and Kyle Macdonald for working collaboratively to design and organize a campus-wide energy retrofit plan. Cann, Physical Plant Director and Macdonald, Controls Technician, found an innovative way to combine multiple sustainability objectives, helping UWinnipeg achieve its current greenhouse gas emission reduction targets – 6% below 1990 levels by the end of 2012 and 10% below 1990 levels by the end of 2016. The retrofit plan is a major part of the UWinnipeg Sustainability Strategy, passed by the Board of Regents in January 2012.  
In 2009, UWinnipeg, working with Cann and others in Physical Plant, turned to a consulting firm to undertake a sustainability audit of its core campus buildings. The firm suggested a list of measures with a price tag of $4.1 million and a return on investment through utility savings of 10-12 years.  As the newly hired Controls Technician, Macdonald reviewed the consultant's report, and put together a revised retrofit package that is projected to cost about half the price at $2 million while cutting 1,199 tonnes of CO2, and with a payback time decreased to between 7.5 and 9 years. Because of these efforts, UWinnipeg is on track to meeting its emission reduction targets while saving $2 million dollars on the retrofit. The retrofit has the added benefit of ongoing operational savings which has a significant budget impact on the entire university. Additionally, Macdonald's assessment has the advantages of upgrading some boilers and other mechanical systems that are nearing the end of their life cycles, improving air quality on campus, and significantly improving occupant comfort in the campus' older buildings.
Aside from championing and supporting the development of the University's current retrofit plan, Cann has been working closely with Campus Sustainability Manager, Alana Lajoie-O'Malley, on sustainability related issues since 2004 (when Alana was still as student on campus). His personal commitment to incorporating sustainability into physical plant operations has been instrumental in completing numerous initiatives over the years, including the implementation of a campus-wide composting program, expanded recycling programs, and several energy efficiency initiatives.
Pictured above: Kyle MacDonald left, Len Cann right.