Gisele Vizza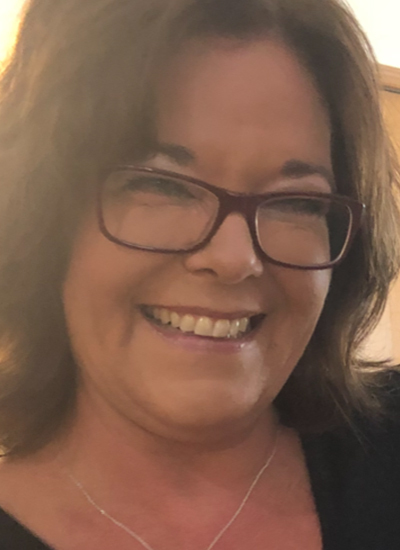 Gisele Vizza's compassionate leadership and dedication to student success has helped thousands of students from across the globe begin their studies at The University of Winnipeg.
Over her 25+ year career, she has demonstrated strong leadership and creative problem solving while establishing deep connections with her colleagues and the students she supports.
Recognizing that the decision to apply for university is a milestone event in an individual's life, she never loses sight of the significance of each application. She takes pride in UWinnipeg's commitment to inclusive learning and goes the extra mile to provide invaluable guidance and support to ensure the admissions process is seamless and easy for students to understand. She will always take the time to meet with students, and works closely with the ASSC, IRSS, and World University Service Canada to develop seamless processes.
Whether guiding student-athletes through the admissions process, or working with individuals in refugee camps, Gisele always takes the time to understand each student's story and help them achieve their goals. Her dedication to student success is further demonstrated in her participation in student events. From student orientation to convocation, she is always the first to volunteer for extra projects.
This enthusiasm extends to the office where she is the heart of team spirit, always the first one to volunteer on university committees, put up holiday decorations, organize social events, and go the extra mile to make her team feel motivated and supported.
For always leading by example with kindness, compassion, and humanity, The University of Winnipeg is proud to award Gisele Vizza with the Stars of Spence Street Prize