Kevin Doyle
Stars of Spence Street Prize
---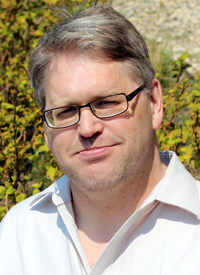 Kevin Doyle embodies The University of Winnipeg's passion for higher learning and personal achievement. This is reflected in his daily commitment to the students he assists in his role as the Supervisor in the Computer Writing Lab for Rhetoric and Communications. Kevin has been offering kindness and patience for more than two decades at UWinnipeg. His students describe him as a benevolent mentor, a saint and a hero. He attends to them with humour and a gentleness that helps encourage their success.
Kevin is consistently noted for his professionalism, dedication and compassion by his colleagues and students alike. He offers sympathetic support to students who grapple with their academic tasks. He is generous with his time and knowledge. He is known to work through his coffee breaks and lunch hours, and to stay as late as needed to help students from every discipline at UWinnipeg. A recent scholarship winner credited Kevin for her success, noting he went beyond what she thought was possible.
Kevin's assistance is more than his tutoring. He offers international students an ear and helps non-traditional students manage some of their daily struggles, via sound advice with compassion. He assists in trouble-shooting computer issues and is a reliable source of information, general support and institutional memory.
Kevin is an exemplary ambassador of UWinnipeg and has demonstrated a longstanding commitment to supporting students from all walks of life and diverse disciplines in achieving their educational goals. The University of Winnipeg recognizes Kevin Doyle as one of its unsung heroes, a true Star of Spence Street.