Debra Bradley
Stars of Spence Street Prize
---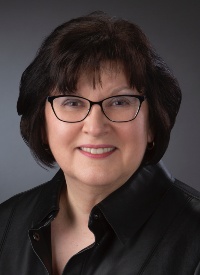 BEd (4-yr)
Deb Bradley truly encapsulates the spirit of the Stars of Spence Street Award. Her passion for supporting students as they achieve their dreams is second to none.
You'll often find Deb on campus bright and early at 7:00 am — well before her she's scheduled to be in for work — replying to student emails before getting started for the day. That's just who she is.

For nearly 30 years, Deb has been the face of the Faculty of Education: first as a receptionist and then as a student advisor. In her decades of dedicated service, she's had a huge impact on the lives of countless students, many of whom are now teachers in our schools.

Whether it's during Future Student Night, Open House, sessions for the Transfer Program, or Orientation, Deb is often the first person students meet on their academic journeys to becoming educators.

Ken McCluskey, prior Dean of Education says her infectious, upbeat tone and tireless work ethic makes her one of a kind, and that her commitment to and passion for guiding teachers of the future has never waned.
Deb always goes out of her way to meet with each and every student enrolled in the Faculty of Education's Integrated Program. While she formally serves as an academic advisor, she's also a mentor, confidant, and wise guide for students.
Outside of advising, Deb sits on the Senate Appeals Committee to guide students through the appeal process by helping them gather documentation and present their cases to the committee. She also serves on the Faculty of Education's Performance Review Committee, reviewing the academic performance of students and making decisions about their academic futures.
For always going above and beyond to help her students and colleagues, The University of Winnipeg is proud to honour Deb Bradley with the Stars of Spence Street Award. Her kindness, dedication, and generosity make her a truly worthy recipient.