Albert Welter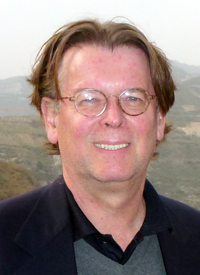 BSc, MA, PhD
Albert Welter is considered Canada's leading expert on the classical period of Chan (Zen) Buddhism in the Song dynasty in China, renowned for his outstanding and careful scholarship in a rapidly growing field of academic interest.
He is regularly invited by universities around the world to give lectures and in 2006 was a Visiting Professor at Renmin University in Beijing. In 2010 he initiated UWinnipeg's East Asian Language and Culture program and has significantly raised the profile of UWinnipeg and the Department of Religion and Culture.
Welter has authored 32 peer-reviewed publications and four books, most recently three formative books on the history and thought of Zen Buddhism published by Oxford University Press. His extraordinary body of research has been supported, since 1999, by an impressive six Social Sciences and Humanities Research Council of Canada grants.
Welter has delivered more than 70 conference papers at leading universities in Asia, Europe and North America, including the Universities of Tokyo, Hong Kong, Beijing, Oslo, Bonn and Berkeley. His scholarship is described by peers as reliable, informative and thorough based on the difficult and important reading of primary sources. His analysis is informed by a deep immersion in the works of both modern Japanese and Chinese historians, and he brings to this material a distinctive social historical methodology that is of particular significance.
For his outstanding contributions to an international body of academic research, The University of Winnipeg is proud to present Albert Welter with the Erica and Arnold Rogers Award for Excellence in Research.