Beverley Fehr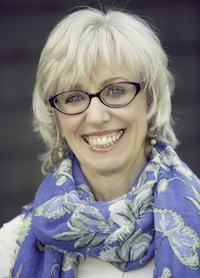 BA (Hons), MA, PhD
Beverley Fehr is a well-regarded professor and mentor who possesses a highly impressive record in scholarship. Since graduating from UWinnipeg with the Robson Gold Medal for highest performance in honours psychology, she has continued her trajectory in research excellence. She is an eminent social psychologist with special expertise in the sub-area of close/interpersonal relationships.
Fehr studied with some of the world's most influential scholars, including Nobel Laureate Danny Kahneman, at the University of British Columbia. Her master's thesis was described as extraordinary for convincingly and thoroughly establishing a new understanding of emotions as fluid prototypes, rather than as rigidly defined categories. Fehr's novel observation was published in the prestigious Journal of Experimental Psychology: General, launching a highly productive program of research on how emotion prototypes influence friendship and romantic relationships. Her doctoral thesis based on this work received the Iowa/International Network on Relationships Dissertation Award. Her 1996 book, Friendship Processes, won major awards and has defined this area of psychology for more than a decade. Her current work is on compassionate love, with a focus on the role it plays in strengthening relationships in which one partner has a severe, chronic illness. She also is conducting research on gender and intimacy in friendships.  
 Since 1990, Fehr has had continuous support from The Social Sciences and Humanities Research Council of Canada, receiving $300,000 in competitive research funding. Her world-class research has been a successful platform that has helped student researchers launch their own careers. 
 At present, Fehr has 67 publications in prestigious journals along with several book reviews, in addition to her authored books. Fehr's work has been citied nearly 7,000 times, making her one of the most oft-cited social psychologists in Canada. 
Further testament to the respect of her scholarly activities is the multitude of awards and honours that she has received, including Fellow of the Canadian Psychological Association. Fehr also contributes to scholarly editing, graduate supervision, and has been funded by and a consultant for the Fetzer Institute. 
Complementing her scholarly record, Fehr is recognized by her students as an inspiring professor with a contagious passion for psychology research — which earned her the Clifford J. Robson Memorial Award for Teaching Excellence from UWinnipeg in 2015.
The University of Winnipeg is proud to present Dr. Beverley Fehr with the Erica and Arnold Rogers Award for Excellence in Research and Scholarship.