Alberto Civetta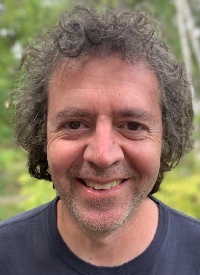 BSc, PhD
Dr. Alberto Civetta has built an international reputation for research excellence and inspiring mentorship.
Since arriving at The University of Winnipeg two decades ago, he has made significant contributions to the field of evolutionary genetics, and has secured an unbroken chain of funding in the process. He currently holds the largest individual NSERC Discovery Grant at UWinnipeg.
Civetta is a highly respected leader in the field of speciation genetics. He has published countless papers, spoken at international conferences, and served on various editorial boards and grant review panels.
His research led to the identification of a new subspecies of Drosophila (common fruit fly) from what scientists previously believed was a single species. His research group found previously unknown genes that have been associated with male sterility and impaired fertilization capacity. Recently Civetta has collaborated with UWinnipeg biologist Dr. Renee Douville on a research project looking at the role of endogenous retroviruses in Amyotrophic Lateral Sclerosis (ALS).  
His expertise has been sought by the Manitoba Health Research Council and Research Manitoba. He serves on NSERC's Discovery Grant Review Committee on Genes, Cells, and Molecules, and has been sought to serve in the Canada Research Coordinating Committee's multi-disciplinary review panel for the New Frontiers in Research Fund Exploration 2019 competition.
Civetta is known for generously sharing information with and encouragement of colleagues and students. He has provided invaluable mentorship and support to many students publishing for the first time. His students have had great success securing funding for further training, including one former grad student completing a PhD at Harvard. He is passionate about inspiring future scientists — volunteering annually with Science Rendezvous and encouraging his students to join him in community science outreach.
The University of Winnipeg is proud to present Dr. Alberto Civetta with the Erica and Arnold Rogers Award for Excellence in Research and Scholarship for his exceptional track record of producing top-quality, interesting, and highly respected research that increases our understanding of speciation genetics.