Dr. Lloyd Kornelsen
Clifford J. Robson Memorial Award for Teaching Excellence
---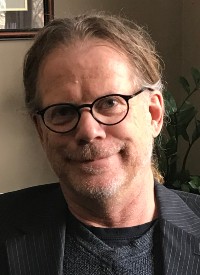 BEd, MAdEd, PhD
Dr. Lloyd Kornelsen is a committed educator who works tirelessly to connect with and inspire others.
A member of the Faculty of Education, Acting Executive Director of Global College, and Director of UWinnipeg's Bachelor of Arts in Human Rights, he wears many hats. Consistent in each of these roles is his belief in the power of education to positively transform lives.
Many have written that being in his class was a turning point in their lives. One former student stated "Lloyd brings his whole person into the classroom. In doing so he opens up a space for his students to do the same, and it is here where transformative learning begins."
Kornelsen played an important role in developing the UWinnipeg's Human Rights program, providing expertise in first-year curriculum design, experiential learning, and community outreach. 
His ability to turn practicum experience into a transformative student experience that highlights human rights issues is evident in his book, Stories of Transformation: Memories of a Global Citizenship Practicum, which recounts a 2003 practicum in Costa Rica. His research into what this experience means for global citizenship education led to a 2013 Manitoba Education Research Network award, recognizing his ability to explore the intersection of experiential learning, international practicums, and global citizenship and profoundly impact student lives.
In addition to inspiring students, Dr. Kornelsen advocates for advancing human rights pedagogy through engaging with learning communities, locally and internationally. There are few scholars who have done as much to improve the teaching of human rights at all levels. He has influenced countless school teachers, post-secondary teachers, and students around the world with his tireless efforts to introduce them to democratic citizenship in a globalizing world.
Dr. Lloyd Kornelsen is a gifted university teacher and educational leader. The University of Winnipeg is proud to present him with the Clifford J. Robson Memorial Award for Teaching Excellence.