Charles Coffey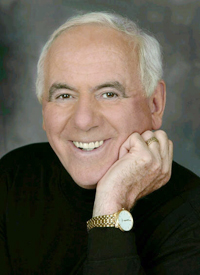 Charles (Charlie) Coffey, enjoyed a distinguished career with RBC for more than 44 years. Prior to his role as executive vice president, government affairs and business development, Charlie headed business banking in Canada for five years. He also led three regional headquarters: Manitoba, Metro Toronto and Ontario. Coffey's record and reputation in private, public and not-for-profit sectors across the country is a testament to this native of Woodstock, New Brunswick and champion of education, early child development, diversity, Aboriginal peoples, women entrepreneurs and women seeking public office.
It was 1989, the year Coffey transferred from corporate banking in Toronto to lead the bank's Manitoba operations in Winnipeg, that ultimately became a pivotal point in his career. He decided early on to speak up about the education, economic, cultural and social issues impacting Aboriginal peoples/communities and keeping them from taking their rightful place in Canadian society – and he continues to do so to this day. In 1997, Coffey was both astounded and proud when former Grand Chief Phil Fontaine and the Assembly of Manitoba Chiefs named him an Honorary Chief for his support of First Nations and their goals of economic development and self-sufficiency. At Charlie's 2006 farewell celebration in Winnipeg, RBC'S Manitoba team gifted him with The Coffey Fund, a namesake vehicle for pure investment in early child development, with a focus on education services for Aboriginal children. Hundreds of children from Winnipeg and Manitoba are benefitting from contributions to The Coffey Fund, through The Winnipeg Foundation.
Coffey's involvement with Winnipeg and Manitoba's strong and vibrant community also included directorships at Canada's Royal Winnipeg Ballet (where he remains a National Council member), the Heart & Stroke Foundation of Manitoba and the Children's Museum. He was a founding member of the advisory board for the Centre for Entrepreneurship at the University of Manitoba and chair of the national advisory council, The Canadian Museum for Human Rights. Coffey's honorary citizen of Winnipeg designation, presented to him by the late Mayor Bill Norrie in 1992, is one that he wears with tremendous pride.
In addition to family, community leadership in action remains a passion for Charlie Coffey—he believes in reaching out to people in all walks of life, understanding cultures, being a mentor, building relationships and accelerating issues that need a stronger voice. Coffey is currently chair of the Aboriginal Human Resource Council Charitable Foundation, a member of the National Committee of Aga Khan Foundation Canada and a director of the Canadian Centre for Diversity, The Mosaic Institute, Sustainable Development Technology Canada and the Arctic Children and Youth Foundation.
Throughout the years, Coffey has received special honours. Charlie accepted the Canadian Women's International Business Initiative Award for RBC from the Canadian Embassy in the United States, the Award of Distinction from the Public Affairs Association of Canada and the Humanitarian Award for Community Service from Yorktown Family Services (Toronto). Coffey was also presented with the Centre of Excellence for Early Childhood Development medal. And this year he was awarded the Queen's Diamond Jubilee medal.
Honorary Doctor of Laws degrees were conferred upon Coffey by Trent University (2006), McMaster University (2009) and Ryerson University (2011) for his extraordinary contribution to society through community leadership.
Coffey was appointed an Officer to the Order of Canada in 2004.
In the words of Charlie Coffey: "Winnipeg and Manitoba will forever hold a very special place in my heart…my passion to support education and early child development, help Aboriginal peoples, champion women entrepreneurs, as well as push the diversity agenda mostly started right here. Today, this city and province continues to thrive and it's obvious The University of Winnipeg Foundation are playing an innovative leadership role in making things happen."