Alex Wilson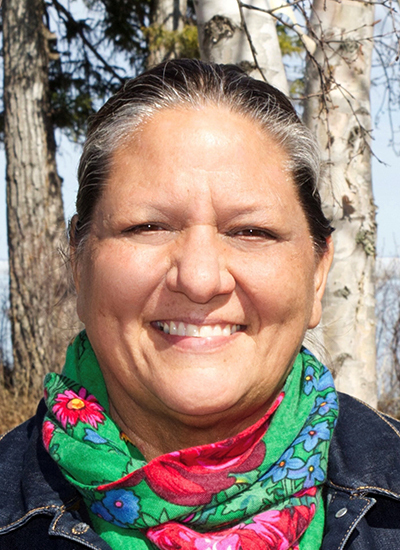 BA, EdM, EdD
Honorary Doctor of Laws
Dr. Alex Wilson is an acclaimed educator, scholar, and researcher whose commitment to building and sharing knowledge about land-based learning and two spirit identity, history and teachings has influenced educational policy at regional, national, and international levels.  
Wilson is from and lives in the Opaskwayak Cree Nation. The first Canadian First Nations woman to receive a doctorate from Harvard, her experience as a teaching fellow in Harvard's first interdisciplinary course on First Peoples and governance led to the formation of two courses that now serve as a foundation for training curriculum in communities throughout Canada and the United States.
A leader in land-based learning pedagogy and research methodology, Wilson co-developed and currently oversees the Indigenous land-based education graduate program at the University of Saskatchewan.
A champion of the rights of queer, trans, and two-spirit people, Wilson's work addresses some of the most pressing issues facing Indigenous communities; chronically insufficient housing, record high suicide rates, and Missing and Murdered Indigenous Women, Girls and Two-spirit people.
She has published and presented extensively on issues of sexuality, gender, culture, community, and spirituality. Her efforts to revitalize Cree culture and her dedication to supporting LGBTQ2S+ people and First Nations people have earned her recognition from the Legislature of Manitoba.  
As an organizer of the Idle No More movement, which calls for honouring and fulfilling Indigenous sovereignty and the protection of the land, water, and sky, Wilson co-developed the revolutionary environmentally sustainable housing project "One House, Many Nations," which dovetails with her work on housing conditions in Indigenous communities.
In recognition of her vast contributions to championing Indigenous rights, sharing knowledge about two-spirit identity, and revitalizing land-based education, The University of Winnipeg is proud to bestow upon Dr. Alex Wilson an Honorary Doctor of Laws.
Photo Credit Alex Moodie