Donald Treffinger
Honorary Doctorate
---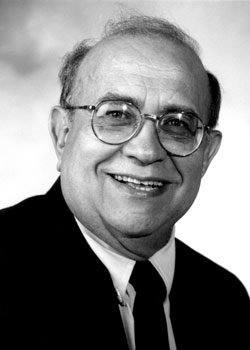 The University of Winnipeg is proud to present Donald Treffinger with an Honorary Doctor of Laws in recognition of his commitment to creating accessible models in gifted education that continue to have a lasting impact in Manitoba. Treffinger is an internationally known researcher, writer, educator and speaker in the area of creativity and Creative Problem Solving, especially in the domain of gifted education. He is currently the President of the Center for Creative Learning in Sarasota, Florida and Professor Emeritus of Creative Studies at Buffalo State College, New York.
Innovative & Unique
He has authored or co-authored more than 60 books and monographs, including Creative Problem Solving: An Introduction and Creative Approaches to Problem Solving,and more than 350 articles with the core philosophy that gifted programs should be as innovative, unique and ever-evolving as the exceptional students they serve.
Creative Problem Solving
Treffinger's keynote addresses at several high-profile University of Winnipeg events have inspired our Faculty of Education. He has provided training in problem-solving, creative styles and leadership to many of our faculty and staff. His Creative Problem Solving approach provides the curriculum foundation for our new Model School on campus, which opened in September 2008 to assist 20 high-school students develop to their fullest potential.