Diane Redsky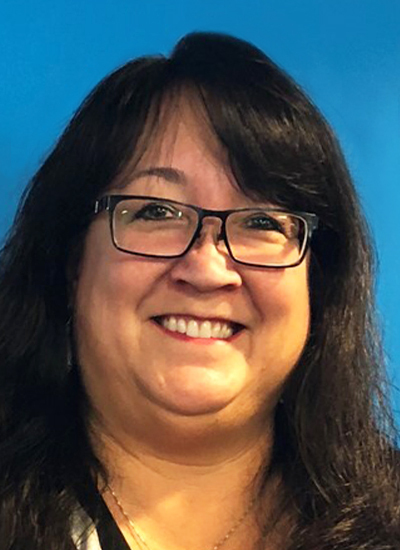 Honorary Doctor of Laws
Diane Redsky, a member of Shoal Lake First Nation 40, is a community leader whose dedication to supporting healthy families, and empowering women is instrumental in strengthening the health and well-being of Winnipeg's Indigenous community.
Thanks to Redsky's leadership – professionally and as a volunteer – there are innovative programs to support Indigenous women and children, safe havens for survivors, and recovery programs for people in need.
As executive director of the Ma Mawi Wi Chi Itata Centre, Redsky plays a vital role in the delivery of community-based services and programs centred around the values of Ma Mawi Wi Chi Itata, which means "We all work together to help one another" in Ojibway.
She is a well-spoken advocate for ending violence against women. Her commitment to creating safe spaces to support women and girls affected by sex trafficking has led her to gather data, lobby policy makers, and develop programming for survivors.
She led the National Task Force on Sex Trafficking of Women and Girls in Canada when it delivered a comprehensive strategy to end sex trafficking in Canada. She has partnered with the RCMP provincially and nationally, shared her expertise with federal and provincial governments, represented Canada at the United Nations, and provided instrumental guidance in the development of UWinnipeg's course Sex Trafficking: Global to Local. Her work with the Joy Smith Foundation ensures every Canadian is safe from sex trade practices by educating the public and supporting front-line organizations that rescue and rehabilitate victims.
Redsky's contributions to advancing human rights and improving the lives of Indigenous women and girls has been recognized with many awards including the YWCA Woman of Distinction, The Joy Smith Foundation Leadership Award, and the Order of Manitoba.
For her commitment to empowering Indigenous communities through health, justice, education, and social services, The University of Winnipeg is proud to bestow an Honorary Doctor of Law on Diane Redsky.