John Langstaff
Honorary Doctorate
---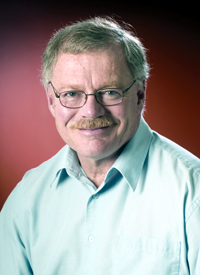 John Langstaff is an individual who is actively committed to the development of science and to the advancement of the healthcare industry in Canada.
Langstaff, a 2001 Distinguished Alumnus of The University of Winnipeg, is an international leader in pharmaceutical research and development. The President & CEO of Cangene Corporation, Langstaff has been influential in developing excellence in the biotechnology industry in Manitoba.
Under Langstaff's leadership, Cangene has become a world leader in the development, manufacture and commercialization of specialty hyperimmune plasma and biotechnology products. These antibody products may aid in the fight against challenging diseases such as Hepatitis B, smallpox, Ebola, anthrax and SARS.
His direction has led to Cangene being recognized as one of Canada's best employers, one of Canada's fastest growing companies and one of the world's Top-100 biotechnology companies.
His industry contributions outside of Cangene are also significant. A present member of the Board of Directors for Biotec Canada and the University of North Dakota Research Foundation, Langstaff has also served as a member of the Board of Directors for the International Centre for Disease Control and the chairman of Bionet – an Industry Development Initiative of the Government of Canada.