Ruth Krindle
Honorary Doctorate
---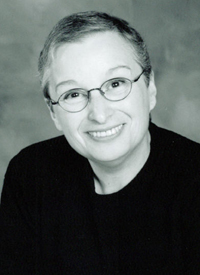 Like the scales of justice representing her profession, the Honorable Ruth Krindle has spent her life pursuing equality. The retired judge is being recognized for her many contributions to her profession, to the community and to the pursuit of justice with an Honorary Doctorate of Laws degree from The University of Winnipeg.
Krindle, who was a United College student (1960-62) before becoming one of only six women to enter the University of Manitoba's Law School, fondly remembers her first years of her university education.
"I came from a high school of 200 students," she said. "United College was just the right size for me and it was friendly and collegial."
Her love of education and learning has brought her back to The University of Winnipeg, where she is currently studying Art History in a fully accredited degree program.
A Canadian of extraordinary distinction, Krindle overcame countless barriers, becoming a woman of many firsts after she was called to the Bar of Manitoba in 1968:
the first woman Crown Attorney in Manitoba (1971)
the first woman to Chair a Labor Board in Canada, Order in Council (1976)
the first woman federally-appointed Judge in Manitoba – appointed to the Winnipeg County Court (1980)
and the first woman appointed to the Court of Queen's Bench, Trial Division (1984)
"Ruth Krindle has had the courage and fortitude throughout her distinguished career to create a better society," said Dr. Lloyd Axworthy, President & Vice-Chancellor of The University of Winnipeg. "Ruth has concerned herself throughout her life, not only with justice, but with injustice. Her accomplishments as a woman of firsts have made her a beacon and role model to many. Her dedication to equality and respect for diversity is an inspiration to all."