George Heshka
Honorary Doctorate
---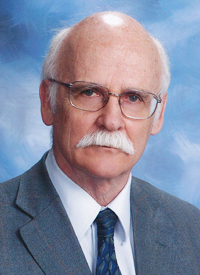 B.Ed
Honorary Doctor of Letters
Since 1980, George Heshka has been the principal of Sisler High School, Manitoba's largest school. Sisler is known as "a mini United Nations" and cited as one of Canada's most multicultural schools. Heshka's work and commitment has spanned over three decades and has greatly contributed to the pride and legacy of Sisler High School, which is renowned for providing quality education to generations of leaders.
Heshka is known as a visionary leader in the heart of Winnipeg's north end. His progressive ideas have transformed Sisler into an innovative institute with award-winning programs in career exploration, youth entrepreneurship, women in trades, robotics, and self directed learning. He also forged a partnership between UWinnipeg and Sisler that allows Sisler students to receive university credits while in high school — enabling a head start on post-secondary education and making it more accessible.
In 2011, Sisler became one of 63 schools recognized by Microsoft as a Pathfinder School. The Innovative Schools program helps school leaders embrace innovation and implement technology effectively to support teaching and learning. This accomplishment allowed Sisler to send a group of students to Washington, DC to showcase Sisler's innovative teaching practices around the world. Heshka's efforts have solidified Sisler's academic foundation such that Sisler is ranked one of Canada's ten best schools and the best all-around high school, by Maclean's Magazine.
Heshkka's students describe him as "an awesome principal, who is caring and helpful". He is highly respected by his peers and was nominated as "the greatest Manitoban" in a campaign led by the Winnipeg Free Press, for his brilliance, passion for excellence, and a love and respect for his students that has transcended generations.
The University of Winnipeg is honoured to present George Heshka an Honorary Doctor of Letters for his dedication and commitment to his students and his community.