David A. Golden
Honorary Doctorate
---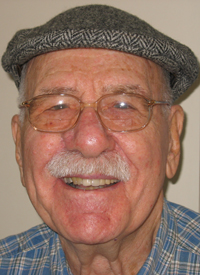 David A. Golden, LLB, LLD (Honours), OC
Honorary Doctor of Laws
David A. Golden has made his mark by launching a distinguished career in public service that spans close to half a century and he significantly contributed to making Canada a world leader in science, advanced technology and telecommunications and has always been part of remarkable intellectual environment.  
Golden was a prize student at Winnipeg's Peretz School, and earned a prestigious Rhodes scholarship to Oxford University, which he deferred, to enlist with the Canadian Army during World War II. He returned to his studies after his release in 1945 after he survived four years in a Japanese prisoner of war camp in Hong Kong.
After his studies, Golden experienced an impressive rise through the ranks as a Canadian public servant to become the first Jewish deputy minister in Ottawa in 1954. He served as Deputy Minister of Defense Production and subsequently Deputy Minister of Industry.
Golden chaired the Parliamentary Centre of Foreign Affairs and Foreign Trade and presided over the Air Industries Association of Canada. In 1969, Golden oversaw Telesat as the first president and helped establish a number of satellite firsts in the world and by providing an important service to Canada and Canadians. Under his leadership, Telesat launched Anik A1, the world's first commercial domestic communication satellite in geostationary orbit making history.
After his retirement from Telesat, he continued to serve on various boards including Atomic Energy of Canada, MITEL, Pratt & Whitney Aircraft of Canada, Provigo and the Conference Board.
The University of Winnipeg is honoured to present David A. Golden with an Honorary Doctor of Laws for his leadership as a public servant, his work in the field of communication technology and for his insight in bridging the worlds of government and business to help them work together for the benefit of all Canadians.