Robert Enright
Honorary Doctorate
---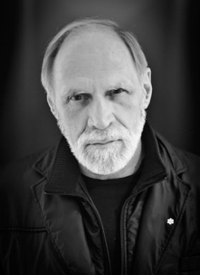 C.M., BA (Honours)
Honorary Doctor of Letters
Robert Enright is an educator, public intellectual, cultural journalist, and passionate champion of the arts in Canada. As CBC radio and television's Manitoba-based art and culture critic for 25 years, he was the familiar voice who — via a skilled and in-depth knowledge of art, theatre, literature and dance —brought attention to many emerging and established artists.
Enright was the founder and is now the senior contributing editor to the award-winning magazine, Border Crossings. For his writing in its pages he has received 14 nominations at the National and Western Magazine Awards, winning four gold and two silver medals. He has been a regular contributor to the Globe and Mail and to a number of international art magazines, including frieze, ArtReview, Modern Painters, and ARTnews. He is also a juror for the prestigious Scotiabank Photography Award.
Enright collaborated with Arthur Danto and Steve Martin on the book Eric Fischl: 1970 - 2000, and published a collection of 32 interviews under the title Peregrinations: Conversations with Contemporary Artists. He also has contributed essays, introductions, and interviews to 100 books and exhibition catalogues in Canada, the U.S., and Europe.
In 2012, Enright and Meeka Walsh were invited to guest curate the notable exhibit Winnipeg Now in celebration of the Winnipeg Art Gallery's 100th anniversary. He has given generously of his time to cultural organizations and events across the country and especially to the rich Winnipeg arts and cultural community, acting as host at numerous fundraising and gala events.
Enright currently serves as a Professor and holds the University Research Chair in Art Theory and Criticism in the School of Fine Art and Music at the University of Guelph. In 2005, he was named a Member of the Order of Canada, and in 2006, he received the Art Award of Distinction from the National Council of Arts Administrator in the U.S. and a Gold Medal for his contribution to the arts by the Royal Canadian Academy. He was awarded the Queen Elizabeth II Diamond Jubilee Medal in 2012.
For his lifetime of achievements in the arts, The University of Winnipeg bestows upon Robert Enright an Honorary Doctor of Letters.