Ken Dryden
Honorary Doctorate
---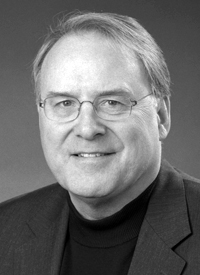 OC, BA, MLL
Honorary Doctor of Letters
Ken Dryden is a celebrated and legendary athlete who maintains a strong team spirit in his post-hockey career and continues to be an inspiring leader committed to improving community.
Dryden successfully combined his advanced amateur athletics with high-level academic achievement. Originally selected in the NHL Amateur Draft in 1964, he declined and chose to pursue a Bachelor of Arts degree at Cornell University — an uncommon choice for a young athlete.
After completing his degree, Dryden made his NHL debut with the Montreal Canadiens in 1971 and soon made his mark on the game. Dryden's success as a goaltender helped the Montreal Canadiens win six Stanley Cup titles. That success, along with his All-Star (and 1972 Summit Series) appearances, helped secure his place in the Hockey Hall of Fame.
Following his retirement from the sport, Dryden pursued a law degree at McGill. Today, his illustrious hockey career is complemented by his renown as a successful politician, author, sports broadcaster and philanthropist.
Dryden was a Member of Parliament from 2004 to 2011 and served as the former Minister of Social Development. He has authored several books, on topics ranging from the game of hockey to educational system reform and the political future of Canada. "The Game" was nominated for a Governor General's Award.
Dryden is an ardent advocate for concussion education and continues to shine the spotlight on prevention and treatment. He also is committed to educational access for youth in care — exemplified by the Ken Dryden Scholarships.  
He has earned several awards and honours, and was recently appointed an Officer of the Order of Canada, an honour of highest standing conferred to those serving Canada and humanity at large.  
The University of Winnipeg is honoured to present Ken Dryden an Honorary Doctor of Letters for his inspiring leadership, team spirit and vision.