David Chartrand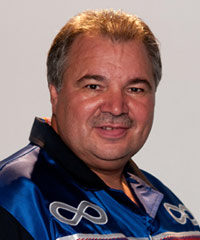 Honorary Doctor of Laws
For the past 22 years, David Chartrand has been providing leadership and governance at the provincial and national levels within the Métis Nation. After leaving the Department of Justice, Province of Manitoba in 1996, he was elected President and Chairman of the Board of Directors - Manitoba Métis Federation and is the longest serving President of the MMF, devoting his career to human rights, education, child welfare, economic development and justice issues.
Chartrand consistently shows strong leadership as an advocate for closing the graduation gap for Métis students, partnering with The University of Winnipeg on a number of critically important, results-oriented initiatives: for example, in 2008, Chartrand helped UWinnipeg launch Manitoba's first Indigenous Police Preparation diploma, which has resulted in more than 35 graduates who are now working in the criminal justice sector. 
Under Chartrand's leadership, since 1999, the MMF and its education arm, the Louis Riel Institute, have provided bursaries totalling more than $1.5 million to Métis students attending UWinnipeg, funding the University has matched. The Louis Riel Bursaries support the next generation of Métis leaders who are studying everything from film to physics to education and economics. In addition, a 2008 gift of $100,000 by the Manitoba Métis Federation allowed UWinnipeg to create the Audreen Hourie Graduate Fellowship, open to all Métis graduate students in the Indigenous Governance or Masters in Development Practice programs.
Chartrand was born and raised in the small Métis community of Duck Bay, Manitoba. From these roots he grew to champion the recognition of Métis Land Claims and harvesting rights. Under his leadership, the Métis Nation in Manitoba has seen tremendous growth in self-government capacity, programs and services. On the national stage, he is Vice-President of the Métis National Council and holds many key portfolios nationally, such as Minister Responsible for Social Development, Finance and Administration.
His leadership has led to the resurgence of the Métis Nation, ensuring all Manitobans learn about the contributions of Louis Riel to this province. He was instrumental in establishing Louis Riel Day as a provincial holiday in February. Under his administration, the Manitoba Métis Federation's credibility, stability, strength and membership have steadily increased. In 1997 David Chartrand was able to re-instate the MMF Land Claims Case which is presently before the Supreme Court of Canada. In 2008, under his leadership, the Manitoba Métis Federation signed a Métis Policy Agreement with the Province of Manitoba.
On June 8, 2012, the Honourable Philip S. Lee, Lieutenant Governor of Manitoba presented David Chartrand with Her Majesty Queen Elizabeth II Diamond Jubilee Medal at a ceremony held at Government House. In 2006 David Chartrand received the Manitoba Order of the Sash at the 36th Annual General Assembly of the Manitoba Métis Federation.
For his dedication to the Métis people, his deep commitment to family and community, and for his enduring service and development work, The University of Winnipeg bestows on David Chartrand an Honorary Doctor of Laws.