Martin Brokenleg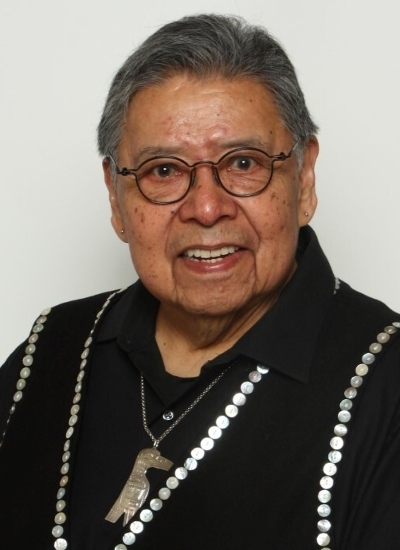 BA, MDiv, EdD
Honorary Doctor of Laws
Dr. Martin Brokenleg, a member of Rosebud Sioux Tribe and an adopted member of the Kyanuuslii Raven House of the Haida First Nation, is an educator, psychologist, and author who's dedicated his life to opening up a space for Indigenous knowledge and practice in the classroom.
Dr. Brokenleg is co-author of the book Reclaiming Youth at Risk: Our Hope for the Future and co-developer of the Circle of Courage model of positive youth development.
The model integrates Indigenous philosophies of child-rearing, the heritage of early innovators in education and youth work, and contemporary resilience research. The Circle of Courage is based on four universal growth needs of all children: belonging, mastery, independence, and generosity.
Dr. Marc Kuly, Assistant Professor in the Faculty of Education, says Dr. Brokenleg's book "lays out a pathway for integrating Indigenous approaches to individual and social development that infuse challenging classrooms with hope and possibility."
The sustained relevance of Dr. Brokenleg's work comes from his unique ability to transcend divisions between theory and practice. His work helps teachers understand the theoretical implications of their practice without ever losing touch with the fundamental reality of the classroom – the relationship fostered between students and teachers.
Most recently, Dr. Brokenleg was the Director of Native Ministries and Professor of First Nations Theology at the Vancouver School of Theology. Previous to that, he was a Professor of Native American Studies at Augustana University in Sioux Falls, South Dakota for 30 years. Dr. Brokenleg holds a doctorate in psychology and is a graduate of the Anglican Divinity School.
He was also the director of The Neighborhood Youth Corps, chaplain in a correctional setting, and he has extensive experience as an alcohol counsellor. Dr. Brokenleg has consulted and led training programs throughout North America, New Zealand, Europe, Australia, and South Africa.  
For his commitment to empowering Indigenous youth, The University of Winnipeg is proud to bestow an Honorary Doctor of Laws on Dr. Martin Brokenleg.