Michelle Owen
Marsha Hanen Award for Excellence in Creating Community Awareness
---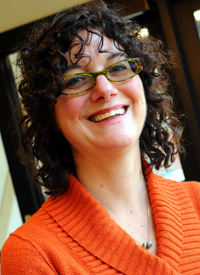 Hons BA, MA, PhD
Associate Professor Michelle Owen, Department of Sociology has a record for achievement. A testament to her vision, commitment and dedication is securing the implementation and success of the Bachelors in Disability Studies at The University of Winnipeg. Owen's work has helped establish UWinnipeg as a leader in this field of study.
Highly respected and appreciated by her peers, staff and students, she is known as a brilliant teacher who continues to work towards advancing the understanding of disability in society that includes the study of disability as a social, scientific cultural historical and political construction.
As a distinguished researcher, she is dedicated to promoting awareness of disability issues; she has contributed her knowledge and expertise as a member in professional organizations including the Canadian Disability Studies Association, DisAbled Women's Network and Canadian Centre on Disability Studies.
Owen received has several accolades and national recognition for her work including the Council of Canadians with Disabilities for her contribution to the Disability Rights Movement.
Described by a colleague as, "She puts her heart and soul into critical analysis of disability in society. She is gracious and kind, and routinely shows others consideration. Her enthusiasm and her committee leadership vitalize her department and the university."
She is genuinely committed to improving society's understanding of disabilities, and working with colleagues to improve the teaching program to account for relevant issues that arise in this field. Owen is an accomplished and dedicated educator and well respected in her field.