Scott Forbes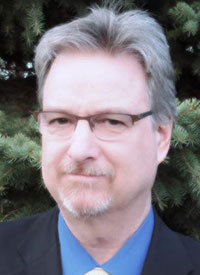 BSc, MSc, PhD
Throughout his nearly three decades at The University of Winnipeg, Dr. Scott Forbes has been instrumental in elevating the institution's image within the public eye. His efforts exemplify the kinds of interactions academics should have with the general public — both to the benefit of Manitobans as well as UWinnipeg.
Forbes, a full professor, originally joined the Department of Biology in 1992, focusing his research on fisheries, wildlife, ecology, and behaviour.
He's conducted studies on the behavioural ecology of marsh-nesting blackbirds, with an interest in the resolution of conflict and cooperation among family members. More recently, his research has shifted back to his lifelong interest in fish and fisheries. He has looked at the potential for the commercial exploitation of non-traditional species; and the development of sustainable fisheries in Manitoba.
In 2005, the University awarded him the Erica and Arnold Rogers Award for his excellence in research and scholarship.
Forbes is also renowned for his work in the media — including an ability to tackle complex issues while maintaining an easy-to-understand writing style. He's written dozens of columns for the Winnipeg Free Press, tackling important provincial issues such as the effects of flooding on people, property, and the environment; the sustainability of Manitoba fisheries; water, ecology, and environment; and science, energy, and the environment.  He's also been featured in the New York Times, Boston Globe, Washington Post, Manchester Guardian, London Times, and National Post.
For his commitment to community outreach and raising public awareness on important issues, while elevating our institution's profile, The University of Winnipeg is proud to present Dr. Scott Forbes with the Marsha Hanen Award for Excellence in Creating Community Awareness.