Raymond E. Wyant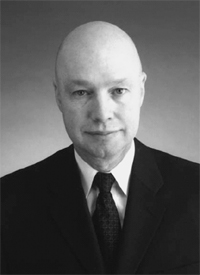 The Honourable Raymond Wyant, former Chief Judge of the Provincial Court of Manitoba, has devoted countless hours of public service and creative energy to The University of Winnipeg and the broader community.
He served on the University of Winnipeg Board Of Regents for almost a decade, from 1992 to 2002, and was Chair of the Board from 2000 to 2002. He actively served on every standing committee of the Board including, Finance, Audit, Nominating, Property and Physical Planning and External Relations. In addition, Judge Wyant Chaired the Human Resources Committee; the University Affairs Committee; the Tenure and Promotions Committee; the Executive Committee and the Table Officers Committee; the Search Committee for Dean of Arts and Science; the Farquhar Award Committee and the Presidential Search Committee.
Throughout this period, Judge Wyant was a Crown Attorney and served as Acting Deputy Director of Prosecutions on several occasions. He won the 2006 United Nations Public service Award for Improving Delivery of Service for leading an innovative, coordinated approach to processing domestic violence cases that earned national and international attention.
He is also a tireless community volunteer, having coached and managed neighbourhood softball, ringette, soccer and hockey teams for many years.