Annabelle Mays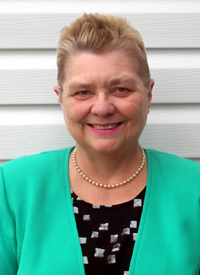 Annabelle Mays is renowned for her tenacious leadership and vision, and she is a powerful and passionate advocate for the Faculty of Education at The University of Winnipeg. Her expertise in the field began as a teacher in public schools, where she spent seven years prior to joining the academic team at The University of Winnipeg. 
Mays has been instrumental in designing UWinnipeg's education program. Her commitment and skillful negotiation brought final certification to our campus. She recruited excellent faculty members, which remains the core of the Bachelor of Education program and created an education program considered to be one of the best in North America.
Mays retired in 2008 after serving the University in numerous capacities including Associate Dean of Arts and Science, Director of Developmental Studies, Dean of Education and the Division of Continuing Education, and Academic and Special Projects Officer for the Office of VP Academic to list a few.
Mays also remained active in cutting-edge research and provided leadership within the University and across the province in the promotion of gender equity, represented the Faculty of Education provincially at the Teacher Education and Certification Committee, and promoted international links to the University.
Annabelle Mays admission to Fellowship in United College recognizes her immeasurable contributions and commitment to The University of Winnipeg. Her vision, leadership and superb administrative skills continue to influence the direction of this institution.