Rev. Harold King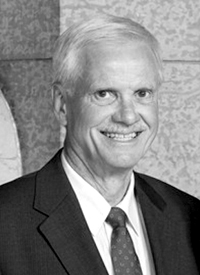 As Dean of Theology at The University of Winnipeg, King's visionary leadership and focus on collaboration led to the creation of the innovative Theological Consortium (now re-named the Theology Cooperative.)
Twenty-three years later, the Cooperative has produced a very significant learning community with about 10 active partners linked to the University's Faculty of Theology. King was also the founder of the Pastoral Institutes in Winnipeg and Thunder Bay.
King has also been a leading pioneer in the discipline of Clinical Pastoral Education, now an internationally recognized vehicle for personal and social transformation that requires rigorous training and vocational scrutiny. King can be found at the centre of this network of excellence and continues to be on-call as an elder.
A graduate of United College, King was ordained to the ministry in the United Church of Canada in 1960. King's callings as pastor, theologian, therapist and educator have served The University of Winnipeg with distinction.