Judith Huebner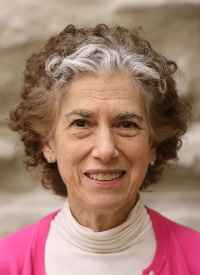 BA, MSc, PhD
Throughout her remarkable 45-year career, Judith Huebner made important, lasting contributions in teaching, research, and service.
Arriving at The University of Winnipeg in 1975, Huebner joined the Department of Biology as an instructor during a period of rapid curricular expansion. Over the decades, she took on many teaching roles across the curriculum, as well as coordination of the department's large first-year courses and four-year honours students' theses.
Former department Chair Ed Byard described Huebner as a "clear and committed voice in departmental matters." She was also deeply committed to self-governance and had a sterling record in administrative service: she held the role of Associate Dean of Arts and Science for six years starting in 1992, was Acting Dean in 1997, and served as special assistant to UWinnipeg President Constance Rooke from 1999 - 2002.
In 2002, Huebner returned to the Department of Biology as a professor before becoming Acting Chair of the Departments of Political Science and Women's and Gender Studies. Huebner once again returned to the Department of Biology in 2014, where she served as Chair until her retirement in June 2020.
Whether supporting students, faculty members, or staff, Huebner was committed to the advancement of women in academics. While attentiveness to women's issues may seem an inevitable part of our scholarly and social landscape now, that was far from the case in the early years of her feminist activism.
This integration of real-life activism and academic expertise is evidenced by Huebner's significant role in establishing the Prairie Regional Centre of Excellence for Women's Health, her long-standing service to the Women's Health Clinic, and her work on the advisory panels for the Institute of Women's and Gender Studies and the Margaret Lawrence Endowment for Women's Studies. She has also been a member of the NSERC selection review panel for the Chair in Women in Science and Engineering, and for over a decade was a board member of the Centre of Excellence in Women's Health.
The University of Winnipeg proudly honours Judith Huebner with Fellowship in United College for her distinguished career in academics, self-governance, and activism within the institution.